[Title was generously suggested to me by mysterious reader Tubbs "Andrew" McGee. The post remains my own. Lucky you. -Ed.]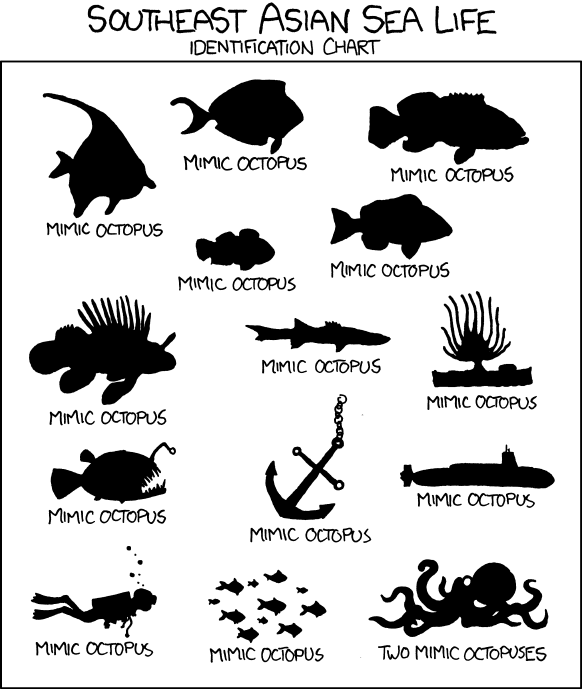 Nothing really to say about this one. Randy apparently recently read about the mimic octopus and decided that it made a pretty good punchline for a comic, I guess? Or maybe the punchline is the bit where he is like "TWO mimic octopuses. DIDN'T SEE THAT COMING, DID YOU?"
Alt text sounds mostly like GOOMH-bait. But I'm okay with this one, since he mostly is just using it as a "speaking of the plural form of octopus" aside. I just wish he'd pick something and stick to it.
929, though. Oh man.