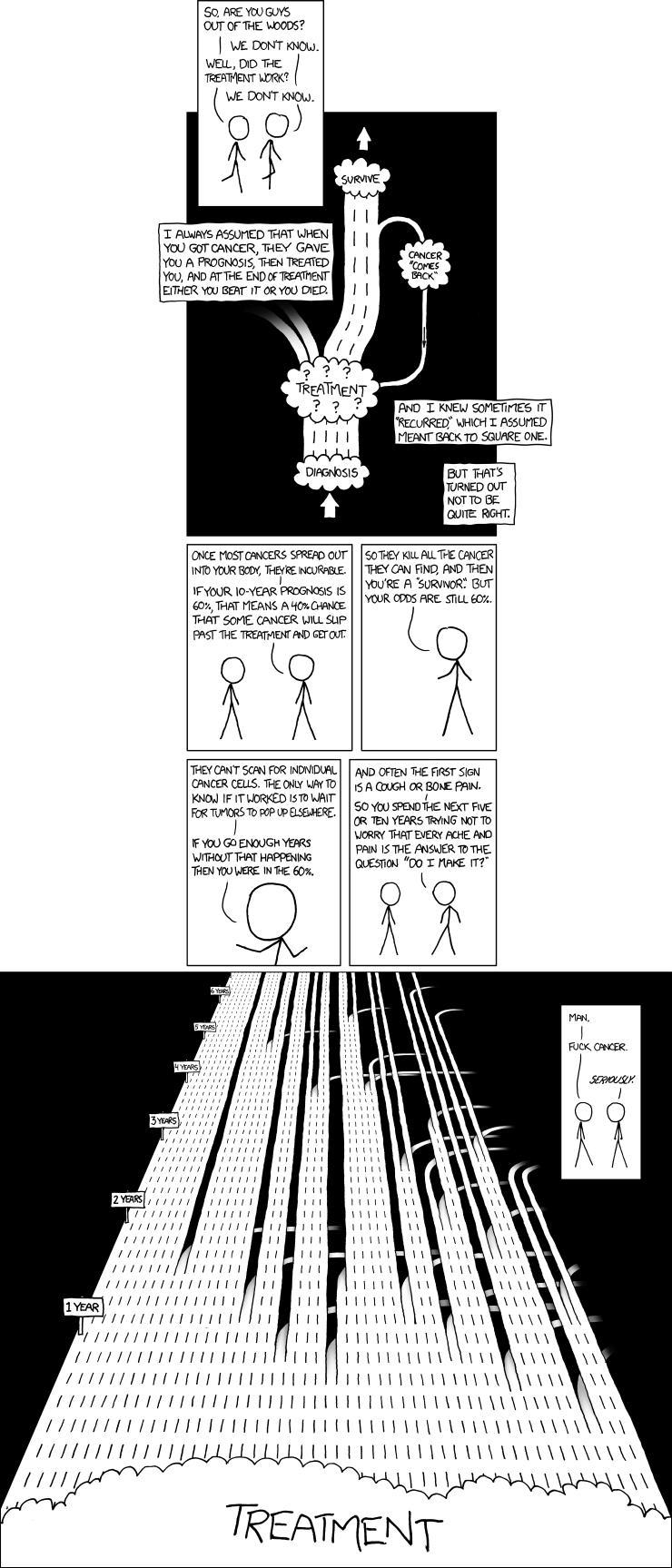 [Comic title: Lanes; Alt text: Each quarter of the lanes from left to right correspond loosely to breast cancer stages one through four (at diagnosis).]
Interestingly, Randy is here accurately describing why merely avoiding XKCD isn't an option. Think of XKCD as a cancer, and the various friends and blogs that constantly inflict it upon you as individual cells. Even if you stop reading every single blog and block or cut off contact with every single friend who is constantly sharing XKCD, you still haven't won. Some new one will discover it or find one that they think is particularly awesome for some reason. They will inflict it on you. Every day is lived in the fear that one day some new person will demonstrate that they have absolutely no taste whatsoever.
The relapse is in many ways worse--while you are actively battling the cancer of XKCD you're emotionally prepared for its slings and arrows, but when you've been living clean for some weeks or months and it strikes it can be devastating. Suddenly all the happiness and joy you knew in your life is shattered when one of your so-called friends messages you out of the blue with those hated words:
"LOL HAVE YOU SEEN THIS???"