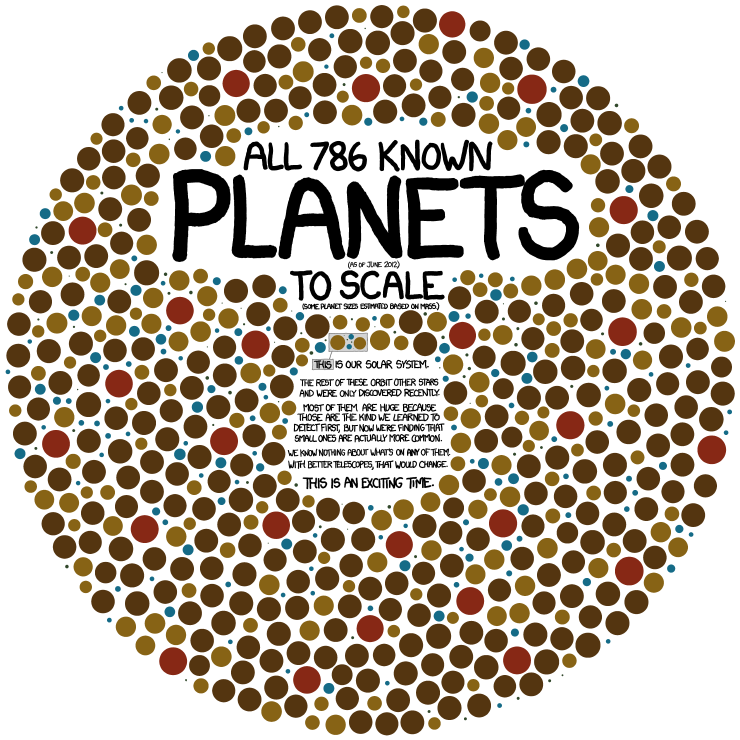 [alt: I'm just worried that we'll all leave and you won't get to come along!]
I am very tempted to go the xkcdexplained route here and just write the following analysis and nothing else:
"Mr. Beret is excited because of science. His enthusiasm is lost on a sleepy man."
Alas, my nature compels me to elaborate.
I guess the fun in this comic is supposed to come from his child-like enthusiasm - a common enough theme in xkcd. Often it seems to be set up in way which, like in the comic above, the message is that those who do not have childlike glee are missing out on something and the childlike person is happier and better than the other. They nearly all feel like ripoffs of Calvin and Hobbes, which perhaps was able to get away with this by having its childlike excitement come from an actual child.
I suppose another feature of this comic that is meant to be positive is that he is excited about science
in the abstract,
and not in any way that will affect him (note the "in a few generations" line). Are we supposed to feel the same way? I hope not. Future scientific discoveries are not always those which people expected several generations earlier, and some things, like travel to another planet with intelligent life, seems too remote to even consider getting excited about.
We are left to conclude that Mr. Beret is a figure to be laughed at for his naiveté. I guess that is starting to be a somewhat defining characteristic for him (finally!) - he is dumb and/or enthusiastic. I am guessing we'll have a few more of these comics which will get very boring very suddenly. Dumb people can be lots of fun but the "I am excited about silly things" trope is rather narrow.
Lastly, the ending to this comic is atrocious, with a print-comicesque line from the sleeping guy and a nonsensical response from Mr. Beret. All of it constitutes post-punchline dialog.