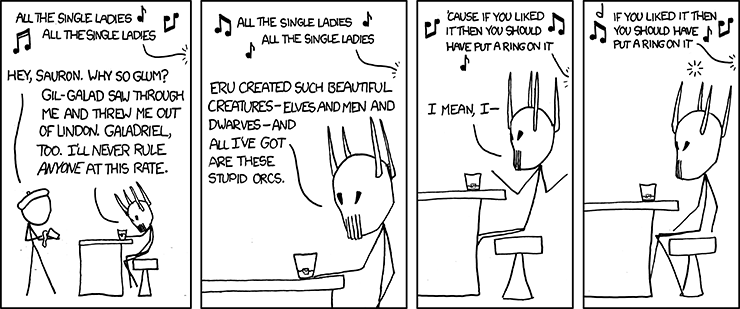 HOLY SHIT, LORD OF THE RINGS AND "SINGLE LADIES" BOTH HAVE THE WORD "RING" IN THEM. HOLY FUCKING SHIT.
THIS IS ALL I AM GOING TO WRITE ABOUT THIS
-------------
i lied, anon pointed me to
this
. read it, read the post below it. if you are an xkcd apologist: go! explain how this is not the same!