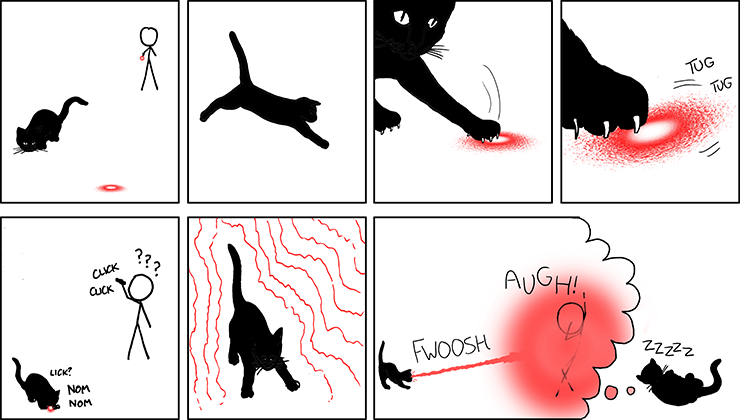 Cats! They appear calm and lazy! But they have SECRET, VIOLENT MINDS that constantly want to harm humans and get THEIR TERRIFYING REVENGE!
This is perhaps one of the most overplayed tropes there is. It has birthed a
Dilbert character
, a classic Onion
headline
, a far too old
meme
, a
good
comic (last time i checked anyway) a
bad
comic, and god knows what else.
The "It's all a dream!" plot is also overused, at least in xkcd. There was that
school nightmare
one, there was
that piratey one
? There was
this one
, and like before, there's probably more that I can't find right now. feel free to add things.
Anyway, this comic is just another crappy "Cats! what if they were EVIL??" joke. These are nearly impossible to do well, and this comic comes nowhere close.