991.

The going theory on this one is thatt itt is meant to be a reference to the imminent re-re-re-re-re-release of Star Wars (ONE LAST TIME), this time in 3D! WOO 3D! YEAH! I guess the joke is thatt these people have been waitting for sometthing like ten years? And are still waitting? Is this meant to be funny? I can't really tell how.
992.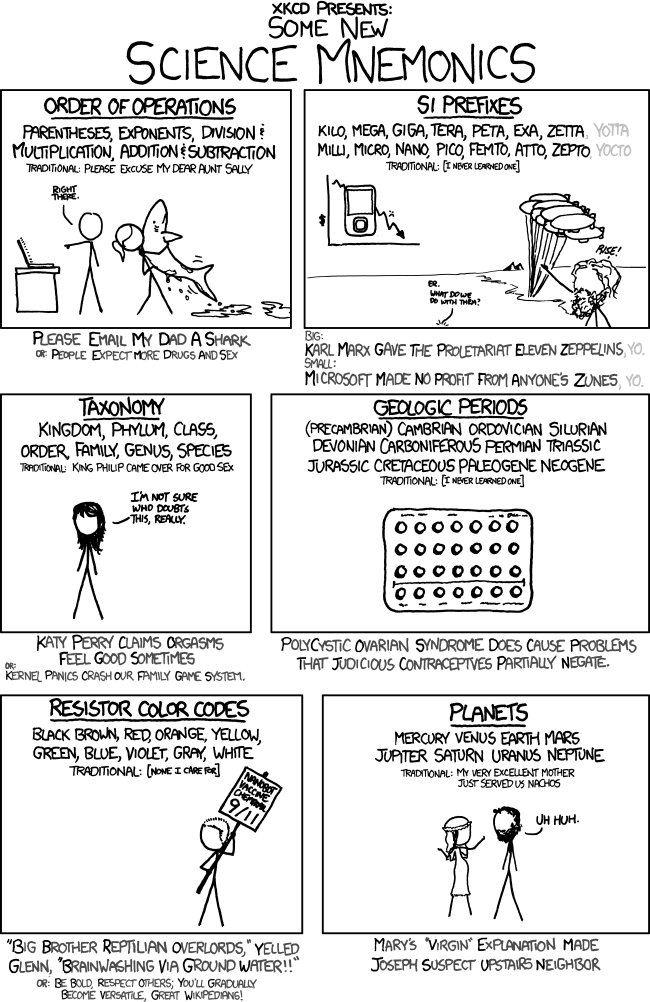 Look att me! I'm making a list of LOLRANDOM humor, coupled witth various geeky mnemonics! This time the mnemonics are also slightly geeky! OOOO!
I have gone on record before saying thatt I hatte this fucking shottgun humor. Itt doesn't help his case thatt some of the existing mnemonics are already reasonably amusing--"King Philip Came Over For Good Sex?" Thatt's seriously the mnemonic you're replacing witth your boring alternattives aboutt Katty Perry and kernel panics?
Itt turns outt thatt if you throw enough jokes outt there, some of them will stick. WHO KNEW?