[Alt: I'm sure they're a harmful tool of the cosmetics-industrial complex and all, but my goodness do those strips ever work to pull gunk out of your pores. I was shocked, disgusted, and vaguely fascinated by the result.]
I like it. It's very quick - you could easily imagine this joke getting dragged out way to long, but it isn't. It's visual, and the lack of dialog emphasizes the visual aspect of it. There are comics where you need words, and fewer words are a bad thing, but in this case, it helps. Words would only distract.
The image is of course unrealistic but I'm seeing it as a cartoon, not as something real. It's true that the art could be better - perhaps make it a little more obvious in panel 4 that he's actually pulling on the thing, and in panel 5 the head could be more deflated and the skull more clearly a skull.
Yes, the acne theme is tailor made for high schoolers (like everything else on this website nowadays) but I'm willing to overlook it because it's weird enough and I can't think of any other way for the joke to work. Well, I guess he could have been pickin' his nose -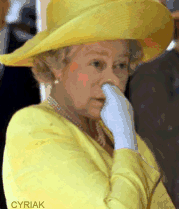 Anyway, the point is, this joke is and should be read
fast.
A beat or two of anticipation, then a sudden visual punchline, then move on to the next webcomic in your RSS feed. The end.
I realize that some of you want to read genuine
anger
about this comic, and since I have not produced any, I leave you with the words of mysterious nomad Jake, who angrily wrote to me with the following thoughts about the comic:
===========
There are so many things to say about this complete disgrace of a comic, I'm just gonna get down to it and go frame by frame.
Frame 1: First can I say that is the worst excuse for a box of pore strips ever? Or anything for that matter. What the fuck is that random star in the corner? It must've been drawn by my 11-year-old cousin, what excuse for an adult draws a star like that. But aside from minor details like that, the composition of the frame isn't bad. It's a box. But...it could be better. Maybe we could see the box over the shoulder of the subject, or see him taking the strip out of the box while the box is clearly visible. We could save a whole frame. Take out frame 2 and make it clear he is holding the box in frame 1.
Frame 2: Not much to say here. He's holding the box. Really a pointless frame. Like I said...could have been combined with frame 1 but let's not go over that again. Like I said...not a horribly disgusting issue, so we'll move along.
Frame 3: Can I just take this moment to say that the art of XKCD is horrible? I feel like the joke (well...joke is a...strong word...) would be better executed if you could see facial features. Especially a nose in this case. I get it...stick figures are his thing. But if he can do such artistic backgrounds like he has done in the past...what doth hinder a nose? Or some eyes? Or something! But sticks are his thing...so we'll move on.
Frame 4: This frame is essentially the same as the last one except one arm was lowered. Now I believe this is to indicate he is getting ready to pull on it. But cover up the last frame for a minute. No really, go now. Cover up the last frame with your hand on or near the screen. See
it? Without the last panel it is impossible to tell he's pulling. It just look like he put his arm down. I don't know how he could have made it better, though (besides not doing making a comic at all, amirite?). So I won't scrutinize Randall too hard about it.
Frame 5: *cue what the fuck*. WHAT. THE. FUCK. When I first read this, my first thought was literally "wait what did I miss?" I seriously was dumbfounded. I then realized that he was indicating it's so deep cleaning that it pulls out your skull. Ha. Haha. Wow Randall.
Hi-fucking-larious.
That was sarcasm by the way.
What makes that funny? It's unexpected-ness? (is that even a word?)[yes - Carl] Randall...we have been over this. Random and unexpected does not a joke make. Just because it's unexpected doesn't make it funny. Don't get me wrong, it can. But they are not one and the same.
Fishfuck.
Was that funny? (yes - Carl) I don't think so. Was it unexpected? Probably. A joke shouldn't just be unexpected, but have a layer of reality to it. Something can be unexpected AND realistic. Novel thought, right?
Sidenote: Anyone else notice this is comic 777? Randall didn't do anything special. I mean, I don't want some cheesy "reflection" shit, but give your retard fans SOMETHING.
===============
If you need any evidence that our own commenter R. is a far funnier man than R. Munroe, look no further than his
edit
of this comic.
Are we going to get a
p=/=np
comic in the next week?