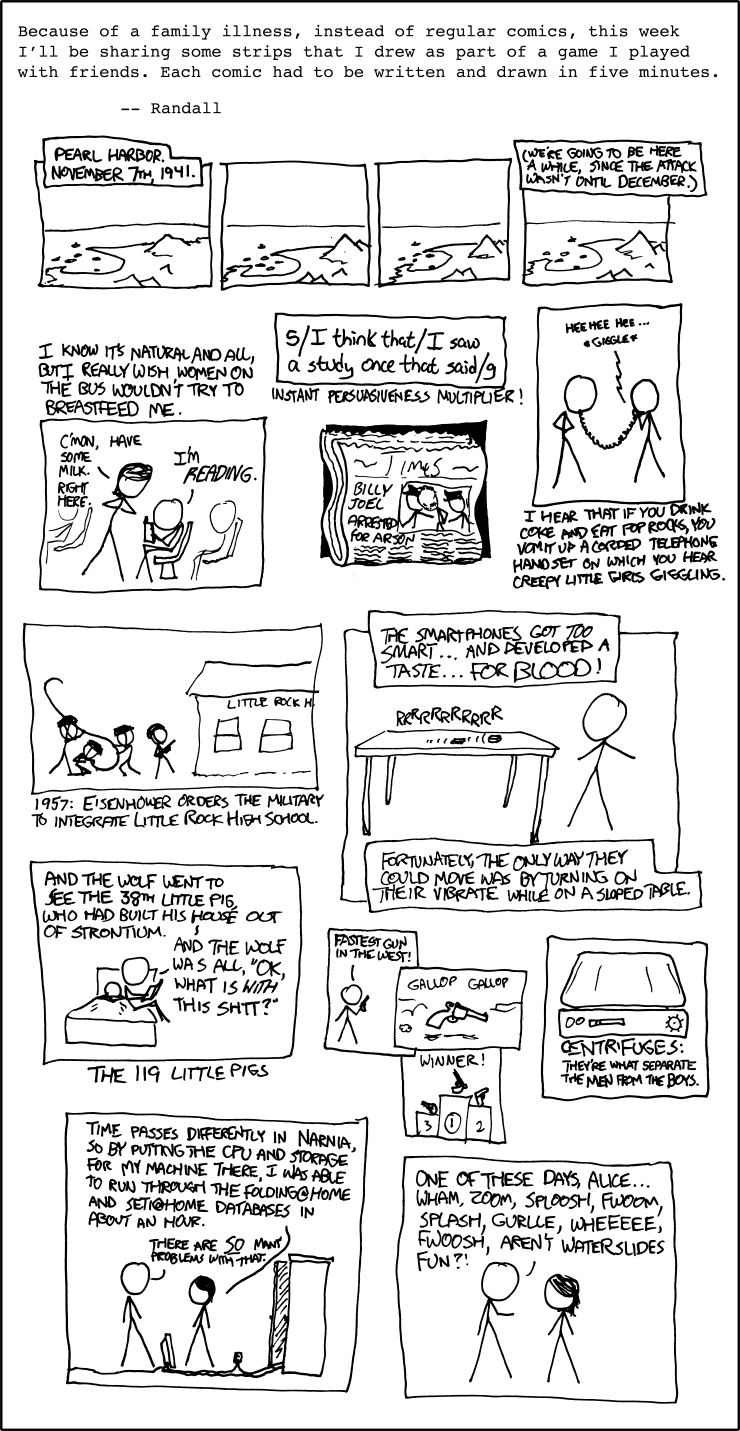 [ALT: "Resulting in the Little Rock 9x + C"]
Three installments in, I feel like what can be said about these little five minute comics has mostly been said. The consensus seems to be something like "these are better than usual," though I kind of thought the second installment mostly sucked ass. The question is mostly: why don't these suck so hard as they usually do?
I'm going to go out on a very precarious limb here and suggest that Randy might actually spend more than fifteen minutes on his comics. (I know, I know.) Based on this new evidence, his problem may be, not laziness, but turning the process of writing comics into a hated, hours-long chore, in which he receives no input from the outside world but constantly revises until there is no life left in it.
He wrote these as a game with friends, apparently. This implies he was having fun with other humans, and probably in a good mood. And then he didn't try to fuck around with them and make them perfect. (I seem to remember reading him saying he was a perfectionist. Anyone remember this?) Randy needs to find a way to recapture this. When you're having fun and interacting with other humans, you tend to produce better jokes. That's just how it works.
Of course, the fact that they are Five Minute Comics helps a lot--it lowers expectations! And the fact that they're presented in a group helps a lot--you can ignore the lame ones, you can be pretty sure you won't see them pop up all over the internet because they're harder to separate.
Anyway! I hope you are all as thoroughly bored with this post as I am. Hopefully next week Randy will start sharing his "what is megan doing right now: an erotic adventure into the imagination" sketchbook.